Biathlon mini camp
Biathlon mixes the pleasures of skiing with rifle shooting together. Give it a go!

Our instructors will be with you every bit of the way and advise on the best techniques to progress and enjoy yourself to the max.

Our Biathlon mini camp group lessons last for 2 hours and take place over 3 days.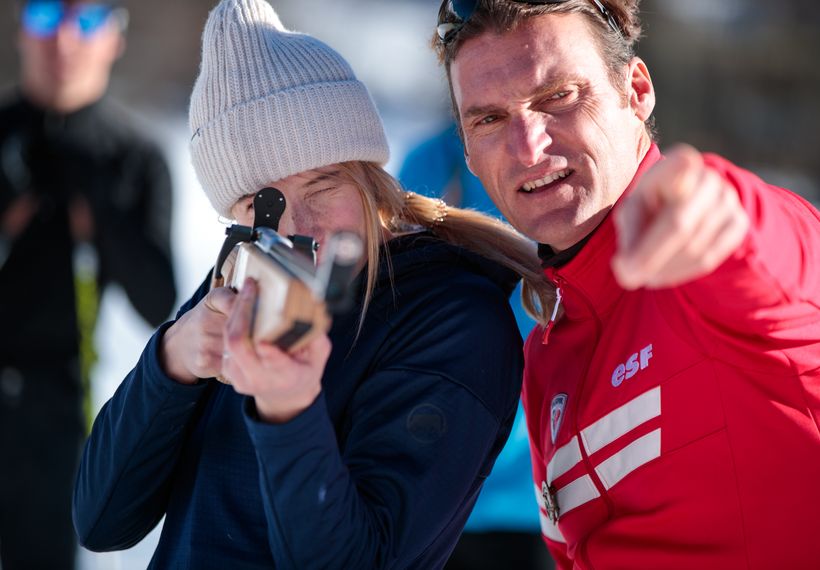 140€
Biathlon mini camp -
3 days x 2 hours
La Calme
1:30 - 3:30pm
Sunday to Tuesday

Wednesday to Friday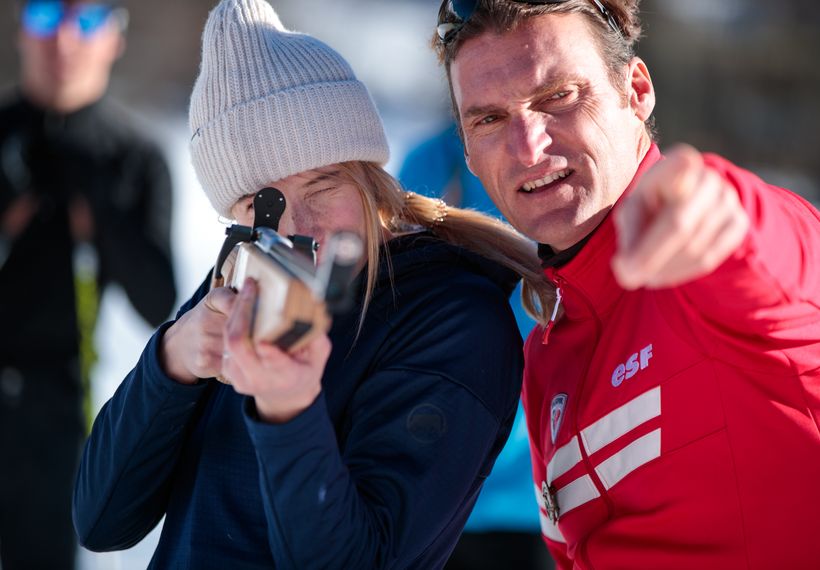 45€
Biathlon group lessons -
2 hours
La Calme
11am - 1pm
Any weekday
NEW!
BIATHLON ON FOOT
Get into biathlons (rifle-shooting) without the skis.
Hour-long lesson.
Ages 8 and above.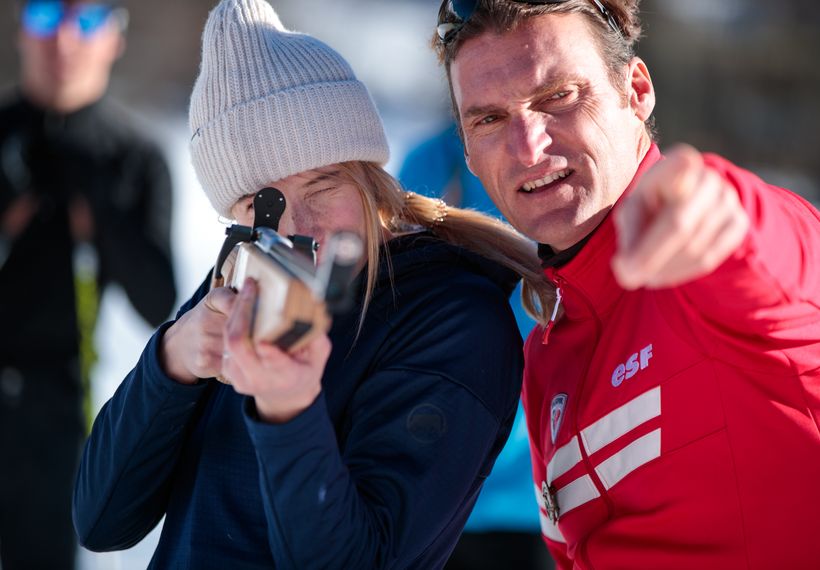 25€
Biathlon on foot 3:30 - 4:30pm
Without cross-country skis
La Calme
3:30 - 4:30pm
Sunday to Tuesday

Wednesday to Friday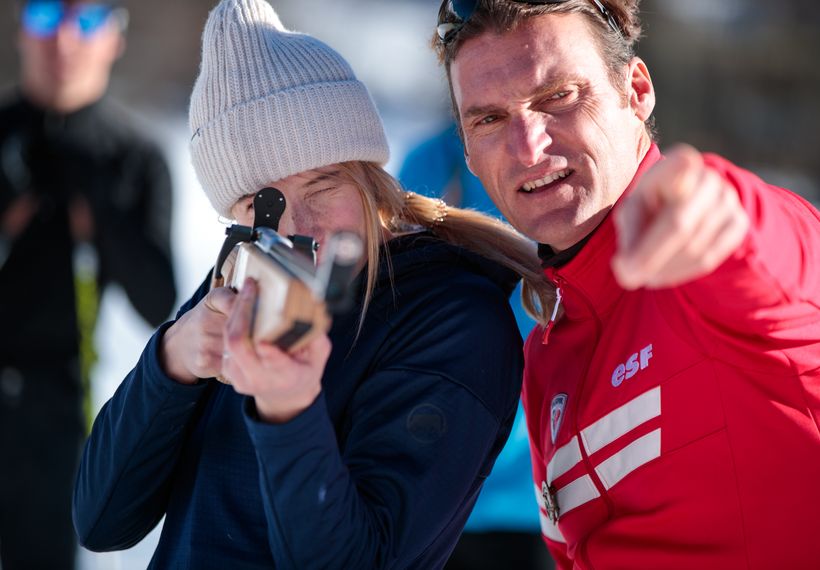 25€
Biathlon on foot 4:30 - 5:30pm
WIthOUT CROSS-COUNTRY SKIS
La Calme
4:30 - 5:30pm
Sunday to Tuesday

Wednesday to Friday