Group cross-country skiing lessons
Ski, nature, fitness, pleasure et silence. On our Nordic site at La Calme, we offer skiing, natural scenery, pleasure and quiet!
Immerse yourself in nature with cross-country skiing: it's highly restorative and goes hand in hand with well-being.This sport is the best way to explore the mountains in winter and their environment in preservation.
esf has set up a chalet and a beginners' area with a support rope on site to welcome you.

For beginners, we offer courses of 3, 4, 5 or 6 consecutive days. The choice is yours!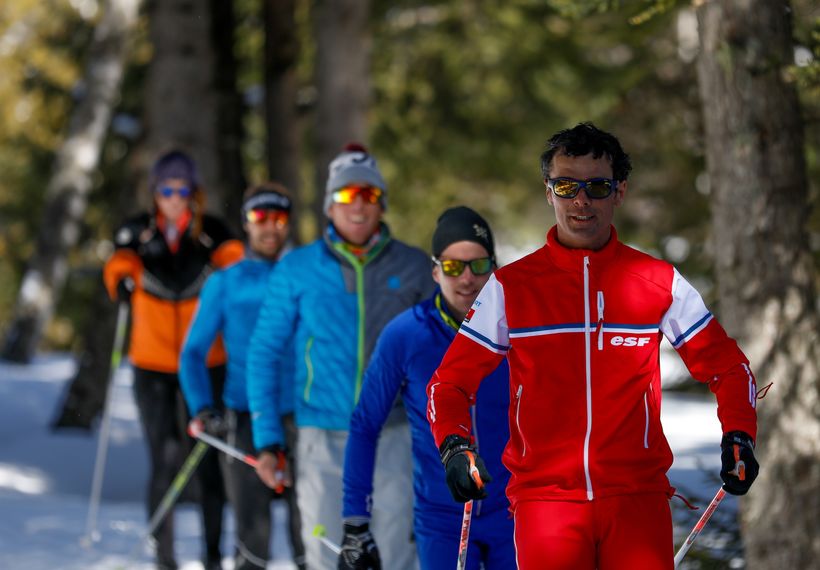 From 95€
CROSS-COUNTRY SKI mini camp (3,4,5 or 6 days)
Ages 8 and above.
beginner
12 learners max
Sunday to Tuesday = 95€

Sunday to Wednesday= 125€

Sunday to Thursday = 155€

Sunday to Friday = 185€

9 - 11am
Meeting point for Nordic lessons