club esf 3/5 YEARS OLD
A paradise for learning to ski!
Group ski lessons every Saturday
The Font-Romeu ESF Club is the leisure club of the Font-Romeu / Pyrénées 2000 area and offers ski lessons for children from 3 years old throughout the season every Saturday.

Register your child in PIOU PIOU preparation. The ESF will take charge of your child and, depending on their age, the instructors will integrate them into a group adapted for them.
DISCOVERY OF SKIING FOR LITTLE FREE DAYS

Saturdays December 3, 10 and 17, 2022 for children born in 2017, 2018 and 2019 (FIRST TIME ON SKI)
from 3 p.m. to 5 p.m.
Please register by email with name, first name, date of birth of the child and the chosen Saturday.
contact@esf-font-romeu.com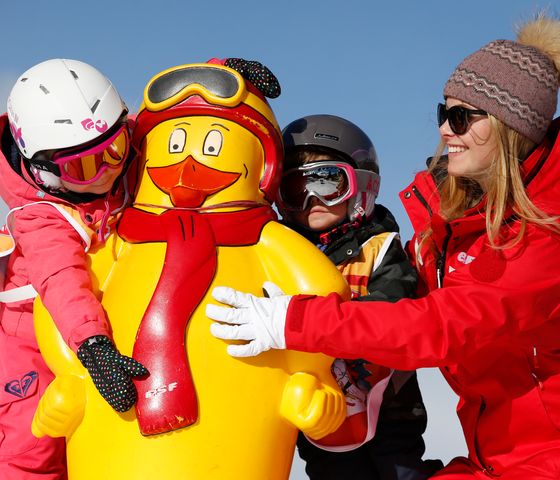 SEASON
Every Saturday from 3 p.m. to 5 p.m.
from December 3, 2022
Liability insurance included in the price

Provide photo for the ski lift pass.


ANNEES DE NAISSANCE 2017.2018.2019
MEDIUM OPTION (REIMBURSEMENT OF RESCUE COSTS) 14€

PREMIUM OPTION (REIMBURSEMENT OF RESCUE COSTS, SKI PASS, SKI LESSONS) 22€

SKI LIFTS PASS (FONT ROMEU/PYRENEES 2000 SEASON) 270.00€
Members of the ESF Club benefit from a 25% discount on weekly group lessons.