Freestyle course
Get into freestyle skiing in the Snowpark: home to the Freestyle World Cup 2023!
Discover one of the best snow-parks of the Pyrenees with
esf
Font Romeu's team of freestylers!
Accompanied by your instructor, who is passionate about freestyle, you will push yourself and max out the thrills and spills.
The Snowpark is situated on the terrain of La Calme at an altitude of 2000m and with an elevation gain of 170m. It is composed of different zones kitted out with specialist and original features:

- a jib skiing zone of different levels (green to black);
- a big air skiing zone consisting of 3 jumps ranging from 8 to 15 metres high;
- a specially designed zone for beginners.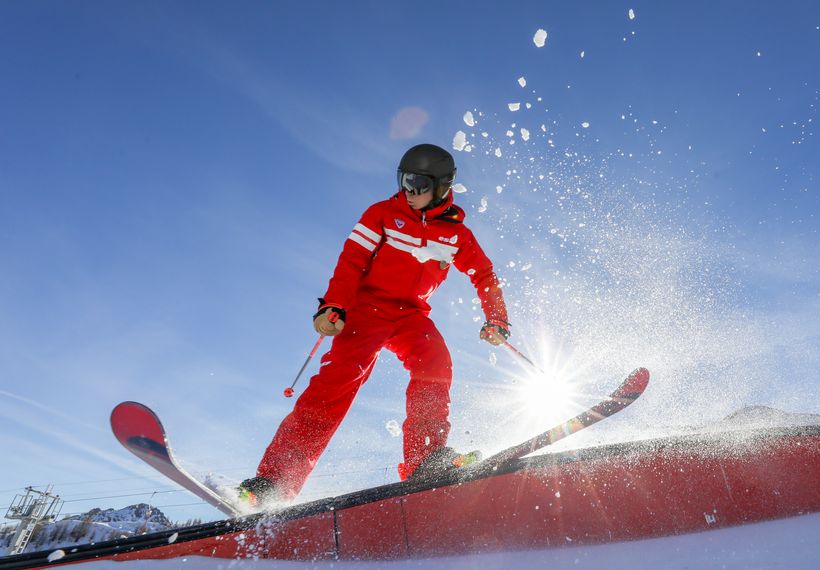 135€
3 day MINI FREESTYLE
ÉTOILE D'OR level required
Snow front
Afternoon: 1:30 - 4:30pm
Sunday to Tuesday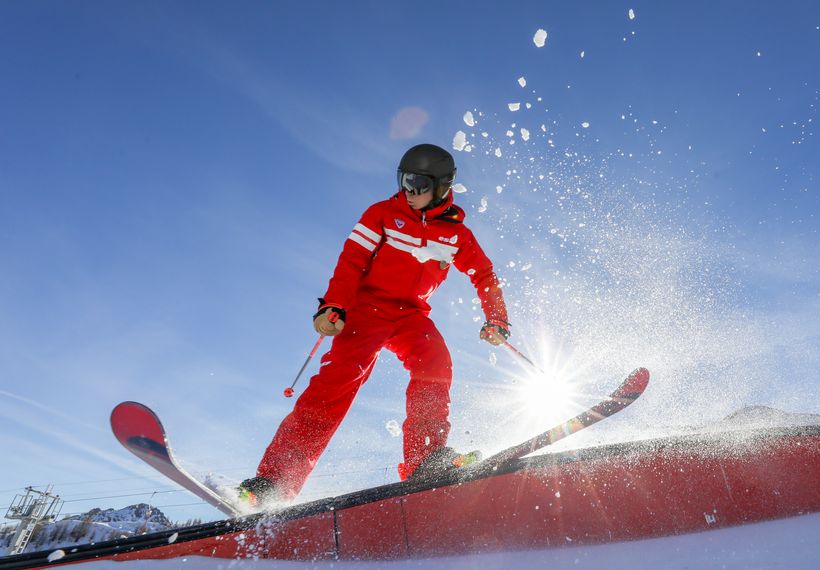 135€
3 day MINI FREESTYLE
ÉTOILE D'OR level required
Snow front
Afternoon: 1:30 - 4:30pm
Wednesday to Friday